Servicing and maintenance
Overview

DS vehicles are engineered with the latest technologies and equipped with many innovative features. Therefore, only technical professionals from Cycle & Carriage are qualified to service your vehicle.
With DS's proprietary diagnostic tool, accurate fault diagnosis is ensured. We are also committed to restore your DS to its original specifications using only DS Genuine Parts – an assurance that is further backed by a parts warranty 1-year or 40,000 km (whichever comes first).
At Cycle & Carriage, we keep proper track of all your service records, hence ensuring our Service Advisors are in the best position to advise you on the type of servicing your vehicle requires.
Comprehensive Services

Our qualified Service Advisors will provide professional advice to your questions and feedback regarding your vehicle service and repair. Our range of services includes:
• Service and maintenance
• Replacement of battery
• Replacement of tyres and rims
• Replacement of other minor components
• Repairs and replacement of suspension, brakes and steering
• Repairs of air conditioner
• Repairs of electrical and audio systems
• Accident repairs
• Motor vehicle insurance claims
• Full and partial re-spray
• Grooming and polishing
• Restoration and renewal of trims and upholstery
• Accessory sales of car mats, GPS, Bluetooth car kits, window films, etc
• Overhaul of engine, transmission and axles
Dedicated Service and Specialist Care

PROFESSIONALLY-TRAINED TECHNICIANS
Cycle & Carriage ensures that our technicians have proper and continuous training, combined with certifications following our Principals' guidelines. Our technicians recommend only the best solutions for your vehicle.
PROPRIETARY DIAGNOSTIC TOOLS
DS's Diagnostic System performs a full-service comprehensive check according to the Manufacturer's recommendations. Proper documentations and software updates are also provided for each vehicle. At Cycle & Carriage, we offer the most up-to-date diagnostic tools or systems for your peace of mind.
Night Drop-Off Service
Our night drop-off service allows you to send your vehicles in for servicing and maintenance after
normal service hours, even at midnight! All you have to do is to drive to the Service Centre,
fill up a simple form and hand it to the security post with the car key. No hassle at all.
Drive-In Tyre Shop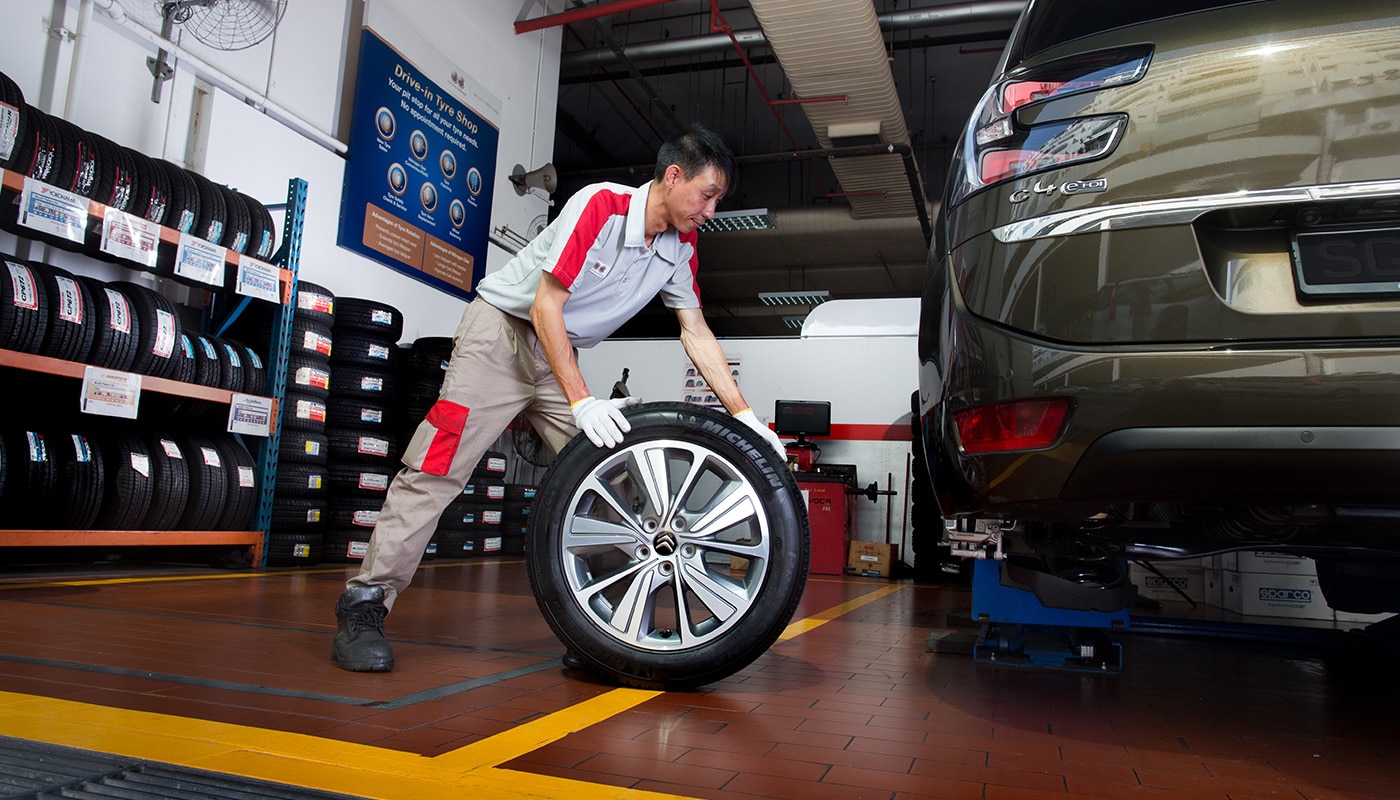 Cycle & Carriage offers a 5-year tyre warranty* from date of purchase of tyres. Service is hassle-free as no appointment is needed. Enjoy free nitrogen gas conversion, lifetime nitrogen refill and tyre patching with purchase of 4 tyres, as well as a wide range of tyres to suit any kind of budget and needs.
Services Available:
1. New tyre sales
2. Nitrogen gas conversion/refill
3. Tyre patching
4. Tyre rotation
5. Tyre safety check & service
6. Tyre valve replacement
7. Wheel balancing
Operating Hours:
Monday – Friday: 8.30am-5.30pm
Saturday: 8.30am-12.30pm
Sunday and Public Holiday: Closed
*Terms and conditions apply. Click here to view the Terms and Conditions.
Express Service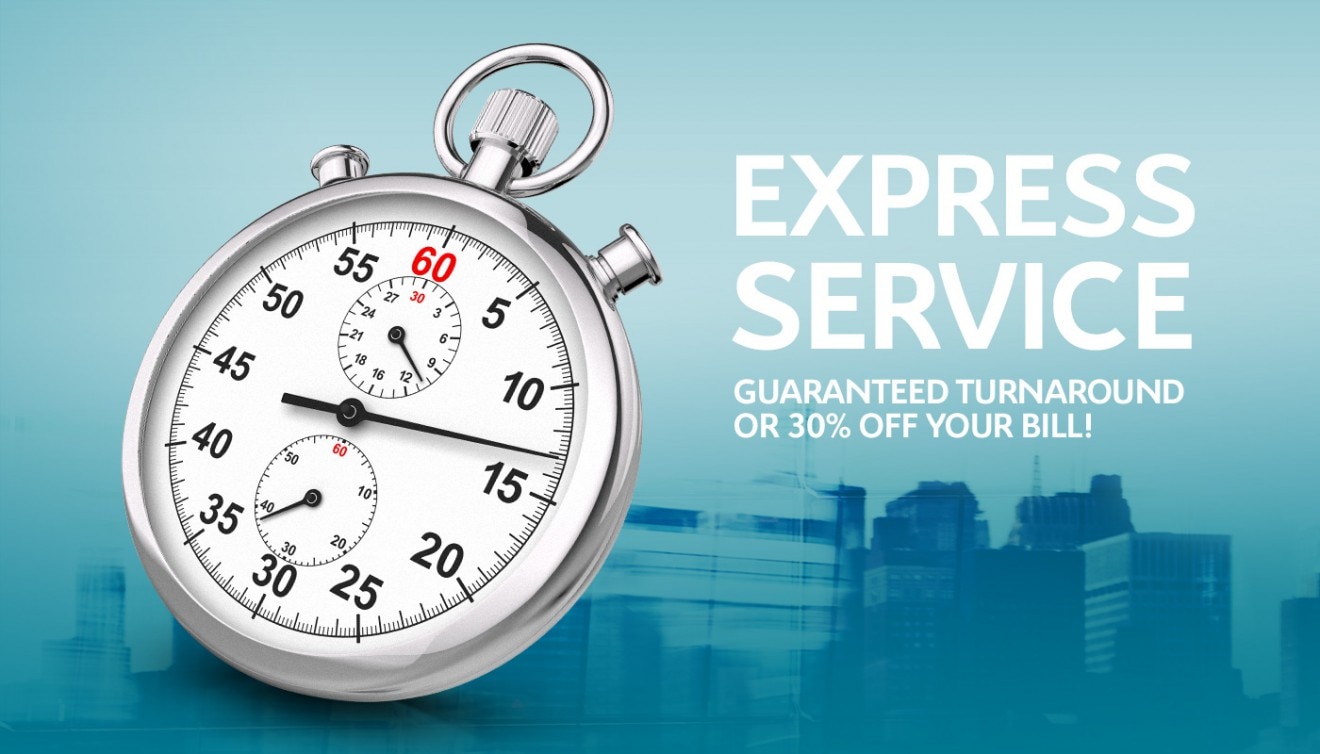 60-MINUTE GUARANTEED EXPRESS SERVICES AVAILABLE:
• Lubrication (Service A) using Shell Helix Ultra fully synthetic engine oil (at mileage 10,000/30,000/50,000/70,000/90,000/110,000/130,000/150,000/170,000/190,000 km) only
• Maintenance (Service B) using Shell Helix Ultra fully synthetic engine oil (at mileage 20,000/60,000/100,000/140,000/180,000 km) only
• Main car battery change only
• Front brake pads change only
• Rear brake pads change only
• Pre-LTA inspection only
• Pre-Holiday inspection only
Terms and conditions:
– Book your Express Services here.
– Guarantee applies to individual service jobs only. Re-appointment needed for additional jobs.
– Punctuality is required.
– Customers can request for the complimentary exterior car wash and carpet vacuuming service at the point of reception. Our reception staff will advise the estimated additional time required for this complimentary service.
24-hour On-the-Road Assistance
To ensure your needs are addressed immediately, our Service Centre has a 24-hour emergency hotline and an Accident Reporting Centre with dedicated professionals who are always ready to assist you. Simply call 6475 9500.